Trading currencies and securities have never been as easy as it is today thanks to the emergence of online trading platforms. Trade GBP is one of such leading platforms, and it offers virtually all of the commonly traded assets on one portal.
Here is an overview of what TradeGBP offers and how well it would suit you as an amateur or professional trader.
A Broad Range of Assets
TradeGBP.com is popular in Forex trading circles, but it deals with more than just currencies. It trades in a wide range of assets ranging from oil to precious metals. Some of the most popular assets on this platform are gold, silver, oil, indices, commodities, CFDs, and a wide range of precious metals. It also offers a wide range of instruments including world indices and equities in the U.S., Europe, Asia, and India.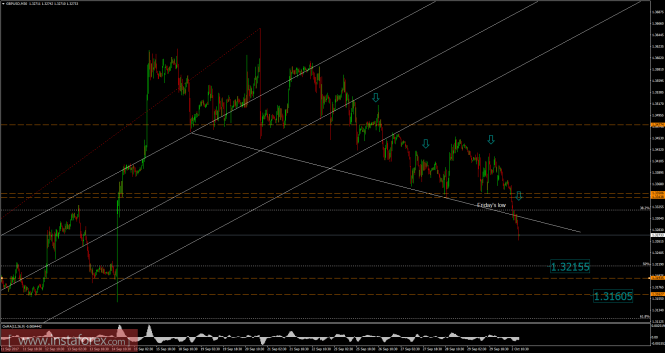 However, it is important to note that the number of assets you can trade in will depend on your account of choice.
Everything You Need to Win
The platform not only provides a wide range of products but also supports its clients in their trading. It offers advanced technical charts and updated indicators that clients can use to perform their analysis. The platform also has a live news portal where clients can keep up with developments that may affect the financial markets.
It also supports the Meta Trader 4 which allows clients to use the platform at all times and from a broad range of devices. The Meta Trader 4 can be installed on your desktop as stand-alone software as well as on powerful mobile devices such as tablets. It can also be accessed via the web from any internet-activated device. This platform's Meta Trader 4 is compatible with all major Operating Systems including Windows, Mac, and Linux.
Easy and Quick to Get Started
TradeGBP.com is always glad to accommodate new traders on its platform. Getting started just takes minutes, and the starting amount is well spread across different account types. There are seven types of accounts on this platform, but the main three accounts are:
Standard Account – requires a minimum opening deposit of $200 and supports trading in four assets: Forex, commodities, indices, and stocks.

Gold Account – requires a minimum deposit of $999 and supports trading in more than four assets.

Premium account – requires a minimum opening deposit of $9,999 and supports trading in all the available assets.
The platform also has a demo account for beginners. The demo account is funded using virtual currency and simulates all aspects of the live accounts. It is a useful learning tool as it operates based on the real-world market movements, so amateurs can use it to refine their skills before venturing into real trading and investment.
Trade GBP is accessible in many countries all over the world. What's more, it offers its services in many different languages to accommodate users from all corners of the world.
Quality, Security, and Privacy Guaranteed, Legally
TradeGBP is fully licensed by the relevant regulatory authorities and registered as an accredited financial services provider. To this end, all the clients' affairs including private information and finances are legally protected.
The company has partnered with some of the leading banks in the world including Barclays Bank, HSBC, Citibank, Volksbank, and Raiffeisen Bank. Funds deposited into your account are transferred to Barclays Bank and overseen by the relevant regulatory authorities. Clients are also guaranteed to never run into debts as their balances in Barclays Bank can never be negative. What's more, it makes depositing and withdrawing funds easy as the bank operates internationally.
In case of any queries, the company's dedicated customer care agents are always available via phone, email, and on their instant messaging platform.