Content writing is vital part of your online marketing strategy. If you are trying to get your website to rank, there is no better place to focus your efforts than building a strong content strategy.
Catchy copy, awesome graphics, and informative and captivating video are all amazing ways to entice people to interact with your page, but helps certain content take off more than others?
The answer is focused content.
Your content has to be enjoyable and rankable at the same time, following both the best practices of good marketing and SEO writing.
Although content is ultimately a work of art, you can still create content that performs well above average just by following a few rules and avoiding some of the most common pitfalls.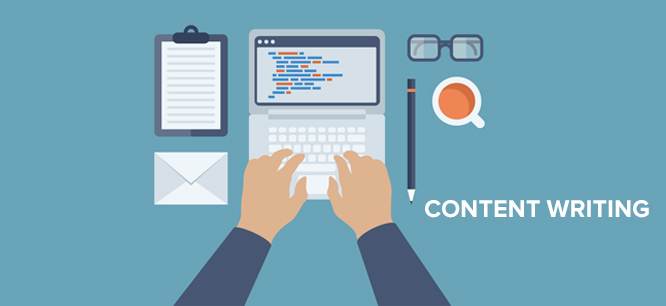 Here is the difference in making a blog and breaking a blog:
1.      Quality Above Everything Else
Quality of content used to give way to keyword stuffing tactic, but advances in the SEO algorithms have turned the tables.  That means today's content should be focused on enjoyment for the reader instead of mathematically attacking Google's ranking results with specific words.
Make sure your content is backed by facts and supporting links.  This helps you create naturally rich content.
Quality really means your content is easy to read, enjoyable, and focused.  If your post really gets to the point and is presented in a simple, in-depth and task-oriented format, then you nailed it.
2.      Always Write Something Unique
In 2017, the most effective way to rank content in Google searches is to write something that is unique and interesting.
Try to analyze common or controversial items from a different point of view, or provide your audience with some advice that isn't commonly covered with your posts.  Although generating content might be a challenge at first, building your content with natural quality content will help generate organic traffic, and maybe even score you some organic links!
Google will reward your efforts, too.  Generating uniques and diverse content on specific topics will help you rise through the ranks for a number of organic keywords and give your site more authority.
3.      Forget Filler Content
Filler content, the best way to put your reader to sleep.  Instead of stretching what you have to say into thousands of words, keep it concise.  Direct content without the fluff is just easier for the bots and readers to consume.
Try to shoot for posts around 500-1000 words to start, and work your way up.  If you feel your content is going to suffer from certain words, throw them out.  Stay focused on the keyword and its synonyms with each post.
If you're really struggling, run an in-depth keyword analysis with seo tools. That should help your find direction for your article when you can find that inspiration.  Try to pick keywords and topics that generate more traffic than normal posts.
4.      Keep It Simple, Stupid
Seriously, this might be a bit against our own rules of filler content, but this point cannot be stressed enough!  Focus on what is going to grab your demographic's attention and hold it.  If that's 200 words or 3000 words, keep your writing, and your topics, simple.
If you K.I.S.S. with each piece of content, and shoot for a diverse 5th grade reading level, you're sure to find success.
5.      Formatting is Important
There are simple things you can do to help keep your readers interested in your content, simply by the way it looks.
Always have a distinct title that is formatted as a heading 1.  This will help the search bots and your readers know what the content will be about.
Putting your videos at the top of the page can also help boost your time on site and overall engagement.  If that video is good enough, they are sure to check out what you wrote, and vise versa.
6.      Stop Keyword Stuffing
2015 has come and gone, and so should your use of its strategies.  If you haven't updated your content creation methodology in a while, 2017 is the year to do so.  Awkward keyword stuffing is no longer prioritized over simply good content.
Instead of shooting for the optimal keyword percentage, set your sights on creating simply enjoyable content.  Great written content mixed with great video and photo content can increase your engagement and overall traffic more than anything else you can try, no question.
So, that means content writers can finally rejoice and do their job without the strict SEO ranking friendly guidelines affecting the quality of their craft.
Conclusion
Writing content takes time, so don't rush it.  If you want to provide your readers with content they enjoy enough to convert and attract more links, you should take more time to set up the article than it takes to actually write. Your content about your products and services should get to the point, explain your point thoroughly, be simple enough for your kid to comprehend, and tell them what to do next.
Staying true to your brand and your customer mixed with these 5 tactics will help you generate content that will help you rise through the Google ranks and attract more traffic.